Union Chapel is the location of many fine organizations in our community. Together, we can make a difference!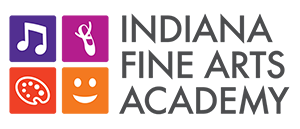 Indiana Fine Arts Academy
The Indiana Fine Arts Academy, is an organization that offers premier music, dance, art, and theater instruction to the community. Students range in age from four years all the way to senior adults.
317.671.8276 •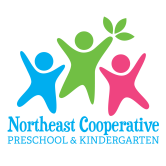 Northeast cooperative preschool and kindergarten
#NECOOP is a nonprofit, parent-participation preschool and kindergarten located at Union Chapel United Methodist Church, enrolling children ages 2-6 years old. NECOOP's philosophy is this: children, parents, and teachers go to school together, each one learning from the other. Each member of our co-op is a volunteer. Active involvement by parent and family volunteers allows us to offer a play-based program at a reasonable cost. Parents have the opportunity to learn alongside their children and become immersed in a welcoming community.
Play Based Learning
We strive to provide a safe and inviting atmosphere, where children have the freedom to explore their individual limits. We value the uniqueness of each child. The way children interact withinNECOOP classes is child-directed, as is the amount of time they spend on any given activity. Playtime is also a learning time. Play allows children to learn valuable problem-solving skills, language skills, social skills, and motor skills.
A Passion for Nature
We believe our students are more effective learners when they have plenty of time to explore outside of the classroom. Nature provides an incredibly stimulating and multi-sensory place to play. Young children need this opportunity to use their whole body while gaining knowledge and appreciation of our environment. All NECOOP classes regularly spend times outdoors. Our kindergarten class participates in Forest Days.
For more information about the school, call: (317) 643-4148.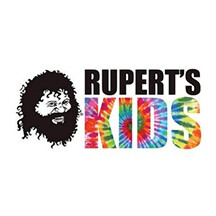 Rupert's Kids
Rupert's Kids' mission is to empower youth to discover their inner strengths, realize their own self-worth and recognize their value to society. This 501(c)(3) nonprofit organization stems directly from the vision of Rupert Boneham, four-time Survivor participant and lifetime philanthropist.
Program participants have faced many obstacles from their previous life choices. Rupert's Kids provides mentoring as well as the opportunity to learn work ethic, social skills, and life competencies for future success.



Dotted Line Divas
Dotted Line Divas operate a personal care pantry (stocking items that are necessary but not readily available from other assistance services) for people in need -- reaching over 2,500 families since the non-profit was founded! The Divas have been able to attain these products through "extreme couponing" -- making it possible to stock cleaning supplies and hygiene products that are free, or purchased for just pennies on the dollar.
The Diva Vision: To not only supply families in need, but to also teach them the basics of couponing to save money in hopes they will "pay it forward" by giving back to the communities in which they live.
The Divas host a monthly Pantry Day and frequent Extreme Couponing Workshops at Union Chapel. Check our web calendar or Facebook for upcoming dates.