« Back to Staff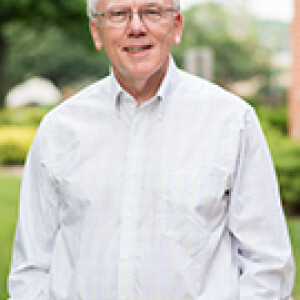 Rev. Andrew Charnstrom
Pastor
Andy has been Senior Pastor of Union Chapel since July of 2014. He is married to Donna and they have three children, all adults who make their parents proud every day. Andy and Donna also have four amazing grandsons, Colin, Sean, Noah and Liam, and can't get enough of these boys.
Andy graduated in 2008 from Christian Theological Seminary and was appointed, first, to Union United Methodist Church in Brazil, Indiana. Before seminary, Andy practiced law in downtown Indianapolis for almost thirty years. He's a graduate of IUPUI, with a degree in Economics, and of Indiana University School of Law, Bloomington (THE Indiana University!)
In addition to Donna, their kids, and their grandsons, Andy loves sports, especially baseball and, most especially, the New York Yankees. So it isn't unusual at all to hear one or more sports references or metaphors in one of his messages. Andy also loves children and youth; it is the challenge of bringing young people to know the love of Jesus that drives him and the understanding that the church has failed to meet the needs of two generations that fueled his call to ministry. Andy has a passion for the revitalization of the church so that it can be welcoming, inviting and life-giving for both those who have never been part of church life and those who have felt that the church has been less that it must be.
Andy likes to play golf, which he does very badly, and to fish, hike and play ball. He and Donna like to travel together and recently made their first trip to Israel, where they visited the Sea of Galilee, Jericho, Bethlehem and Jerusalem. Both Andy and Donna are deeply involved in social justice issues and are committed to the causes of equality and opportunity for all people.
Andy loves to talk with people, preferably in person, and hear opinions, concerns, and stories. Because he is often out in the community, it's best to call ahead to find the best time to stop by or to schedule a visit in your home: 317.846.3429.