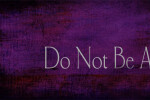 I marvel at my daughter, Katie, as I watch her "mother" her four sons. My grandsons came into her life in different ways, the older two via her marriage to Patrick and the younger two through more conventional means. She is a remarkable mother to all four, and I think all four feel equally valued, treasured, and guided by her. It is no small feat, especially given that my two older grandsons live primarily with their mother and are not encouraged to see Katie as their "mom." But my daughter learned the art of being a mother from the very best, and she gives, loves, scolds, encourages and nurtures all four boys with incredible grace and tenderness. Even in the shortest of shortened weekends and holiday times together, she leaves a profound mark on her four sons.
Imagine what it must have been like for Joseph, as it was for Mary. It was a different time, though not all that different in some ways. There is gossip today, as there was gossip in ancient times. Scandal still caused strangers to scoff and scorn and led even close friends to question, to doubt and, possibly, to turn away. What was different, then, was that Joseph's rejection of Mary--after all, she was pregnant and he was not the father, no matter the explanation--could have led to her death by stoning. Society was so judgmental and fixed in its self-righteous assurance that the taking of human life for violation of the strict moral code was acceptable and, in fact, encouraged. Who, but Mary and Joseph, would have accepted the explanations of angels as to how this baby came into being? Joseph had to know that he would always be dogged by the questions and the doubts of even his closest friends and his family.
With the explanation of the angel, Joseph was able to overcome his fear of the shame to which he would expose himself by going forward with marriage to Mary. But there was something else, something personal and, possibly, even more difficult to overcome than the shame; Joseph would be raising someone else's child. Every time he woke to comfort the crying child, he would look into eyes not his own. Whenever the boy tested his patience or disobeyed his direction, he would be reminded of the disconnect. As the boy grew, he would develop a size and shape Joseph would not recognize. It would be no small feat to raise this boy into manhood, even though He was the Son of God.
There was much for Joseph to consider, then, as he learned of Mary's pregnancy: the child was not his, and people would talk; he would be marrying a woman--a girl, really--who had decided, without even talking to him, to carry a child who would not be his biological son; he would know, all of this boy's life, that there was a difference between himself and the child.
To raise someone else's children takes tremendous courage, commitment, and confidence. There is no room for fear once the decision has been made, for there is no going back. And, so, these were the first words of the angel to Joseph: "

Joseph, son of David, do not be afraid to take Mary as your wife...."
Like Joseph, we are called to let the Child of Bethlehem into our lives today, that He may be nurtured in us, that He may grow and live in our lives forever. With love--love of God, love for Mary and, yes, with love for the child not yet even born--Joseph said "yes." Can we, with that same love, make an opening to the Light of the World today?
God bless your day, and all the days to come.

We can hope.