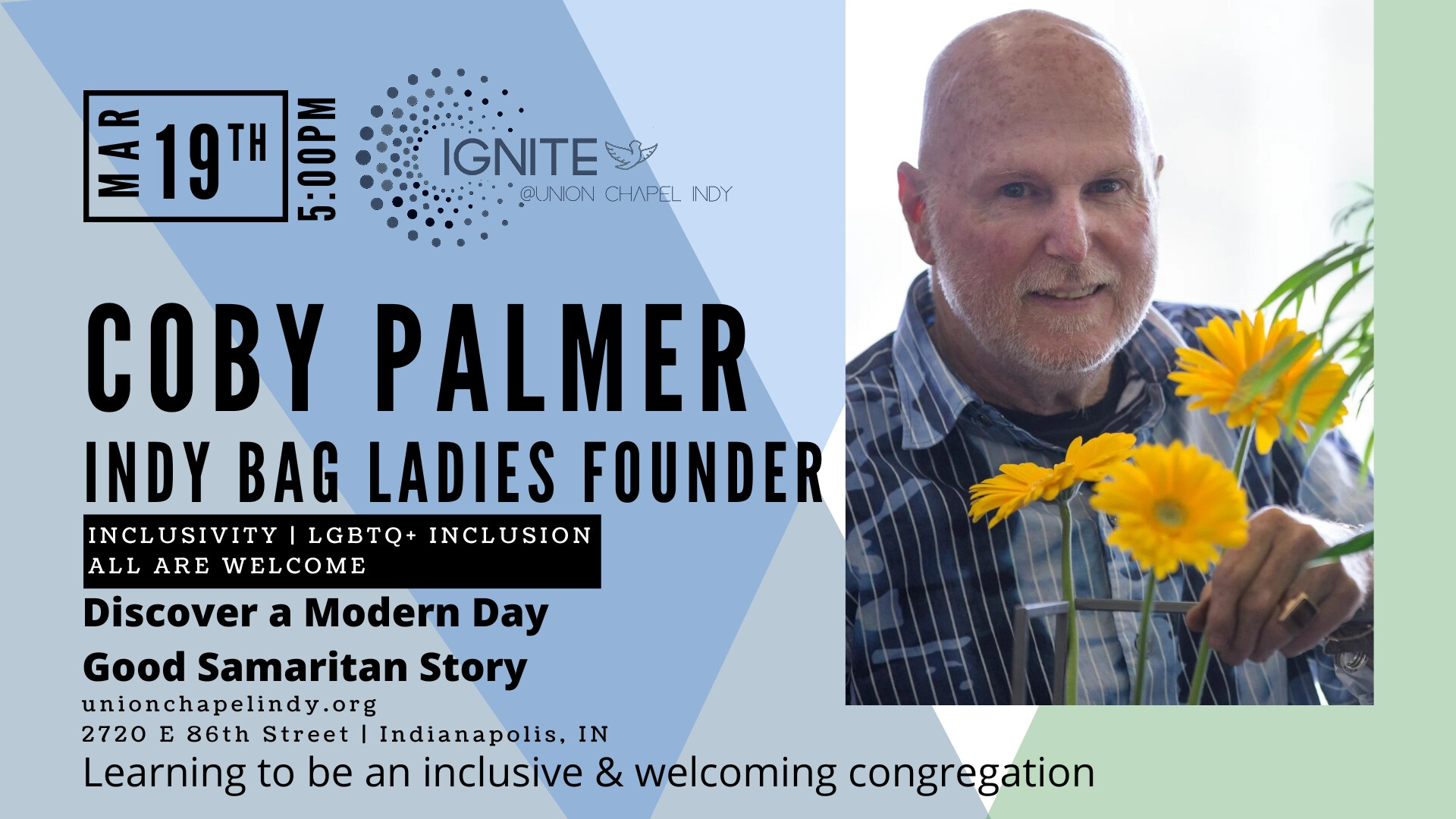 Sunday, March 19, 2023, 5:00 PM - 6:30 PM
Join us for Dinner, Conversation, and Building Community together on March 19, 2023, at 5:00 p.m. for IGNITE! During this regular IGNITE! time and setting, we will welcome Coby Palmer, a founding member of the Indy Bag Ladies. The Indy Bag Ladies is a globally recognized organization that has worked tirelessly since the 1980s to raise millions of dollars for those living with HIV/AIDS. As one community leader put it, "Coby saw a need in our community and wanted to give back."
Palmer is well-known in the community as someone who is willing to help others. He is truly a modern-day Good Samaritan.
We hope you'll join us! No RSVP necessary, just plan to be present for good food, loving conversation, and community building.