« Back to Staff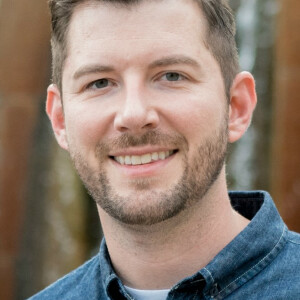 Jacob Tipantasig-Wolverton
Director of Music and Worship Arts, Director of Discipleship and Faith Formation
Following a thorough search and interview process by Union Chapel Indy leadership, Union Chapel is pleased to announce that Jacob Tipantasig-Wolverton has been hired as Director of Music and Worship Arts, and Director of Discipleship and Faith Formation.
Jacob is a gifted musician and leader. He plays organ, piano, and guitar; is a tremendous vocalist; and has success in establishing and growing both traditional and contemporary church choirs/ensembles/groups. He is a professional educator and has experience in leading children's ministries, as well as has worked with adults in the area of faith formation. Jacob is a seminary student at Methodist Theological School of Ohio and is a certified candidate for pastoral ministry in the United Methodist Church. With Jacob's skills, expertise, and experience, leadership has every confidence that he will be an integral part of moving Union Chapel Indy into a vibrant future, and of growing this ministry in both numbers and impact. He will be an important part of the leadership team that will help us to reach children and families around us and use the beautiful new building to its fullest.
As Director of Music and Worship Arts, Jacob will be responsible for providing worship music; working with the pastor to plan and lead creative, engaging, effective worship, as well as developing a robust, lay involved music ministry. As Director of Discipleship and Faith Formation, Jacob will develop and lead initiatives that will aid all ages in growing in faith. He will oversee ministry and programming that will encourage children through adults to engage in Bible Study, small groups, and a variety of faith formation opportunities. Jacob will begin in this role at Union Chapel Indy on January 5, 2021.
Jacob will begin contributing to our online worship experience in mid-January, and we will begin to see his ministry with children and others in the area of faith formation very soon, as well. In the meantime, you can welcome him at As we have opportunity and COVID allows, we will meet and welcome Jacob and his family in a more personal way.
Thank you for making Jacob feel welcome!