A steel-strong woman.
An amazing teacher.
A shining asset in our community.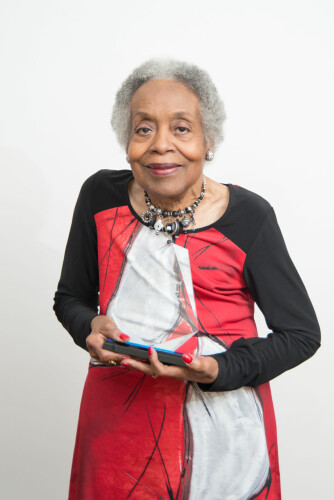 In case you missed the May 19 edition of the Indianapolis Recorder, let us catch you up! Our own Saundra Brown was recently featured in that newspaper for receiving the David Hanna Golden Touch Award by the Indiana State Teachers Association during ISTA's Representative Assembly. This honor recognizes a retired educator who has demonstrated continued leadership in the association and in the community.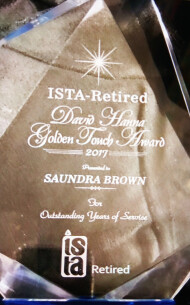 The glowing words of appreciation within the article for her tireless teaching and volunteer endeavors will not surprise anyone here. We know how hard she has striven for the betterment of those around her -- we've watched her with admiration, as she labored both inside and outside of our church.
In true Christ-like fashion, she doesn't seek the honors, she just does the work. And, we are grateful for her example.
What will surprise (and delight) you about this article, however, is the rare glimpse we get inside Saundra's life story. Enjoy this chance to get to know her a bit better -- and take a moment to congratulate Saundra the next time you see her in church.