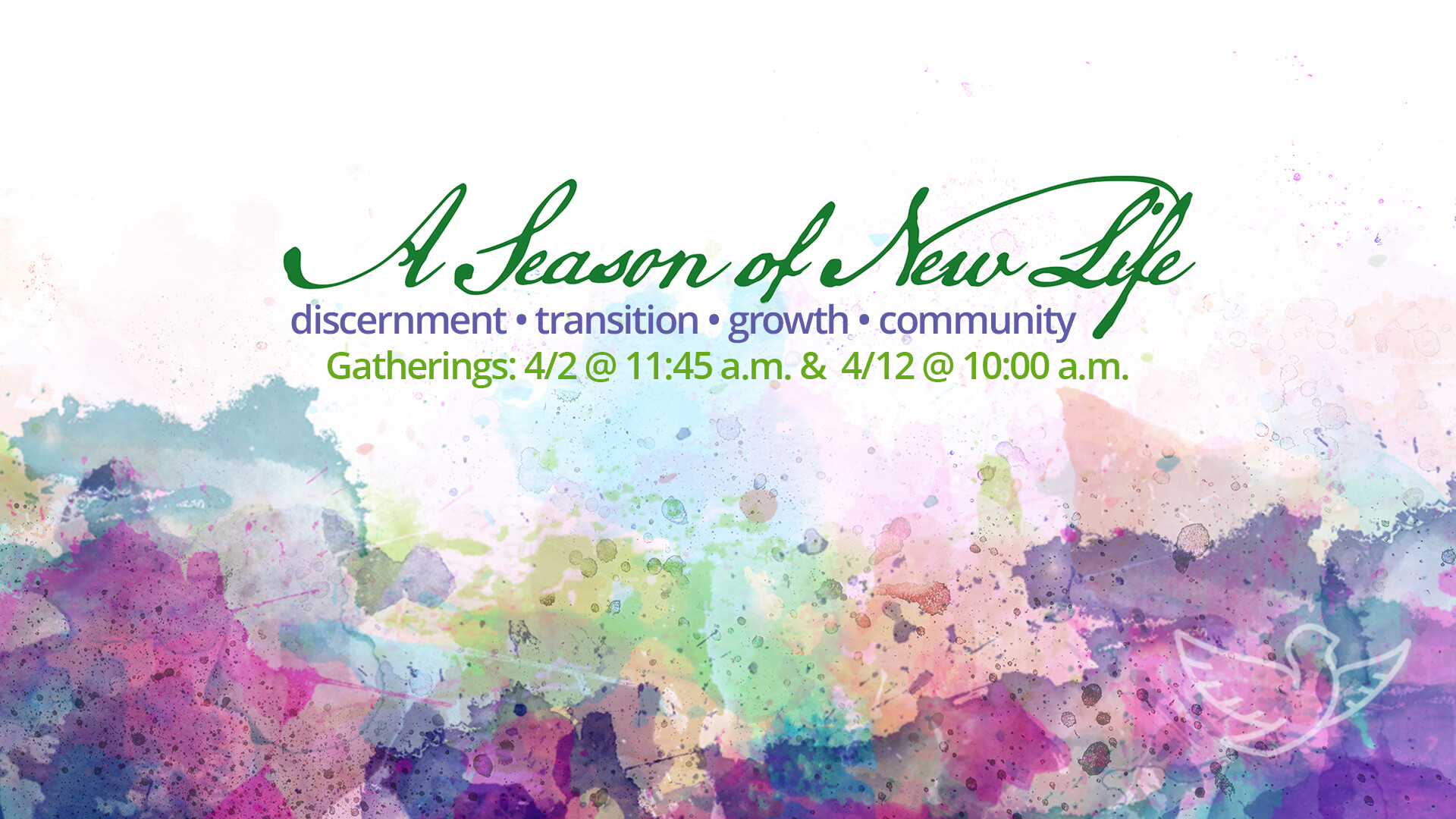 Sunday, April 02, 2023, 11:45 AM - 12:30 PM
You are invited to join us in taking reflection on and celebrating our life together; identifying where God is at work among us; and discern our movement through the rest of 2023. I invite you to join me for some casual conversation on one of the following dates:
Sunday, April 2, 11:45 a.m. - 12:30 p.m. - Sanctuary

Wednesday, April 12, 10:00 - 11:00 a.m. - Room 216
The agenda will be light as we share stories of where God has been at work among us and where we see God leading us. I hope you'll join me! (No RSVP needed, just show up!)
Also, on Sunday, April 2, you are invited to lend your efforts to some spring cleaning in preparation of the Easter celebration the following Sunday. Plan to stay after worship and participate in one, or all, of the following - - -
Lunch | 11:30 a.m.

Grab lunch and take it to the conversation mentioned above, or have a seat with others and enjoy some time together.

Conversation with Pastor Elizabeth | 11:45 a.m.

Spring Cleaning | Noon and continuing through the afternoon

Wear your work clothes and help with yard clean-up, touch-up painting around the building, and other light tasks to ready the facility for Easter Worship.

If you are meeting with Pastor Elizabeth for conversation, plan to join the clean-up crew after.