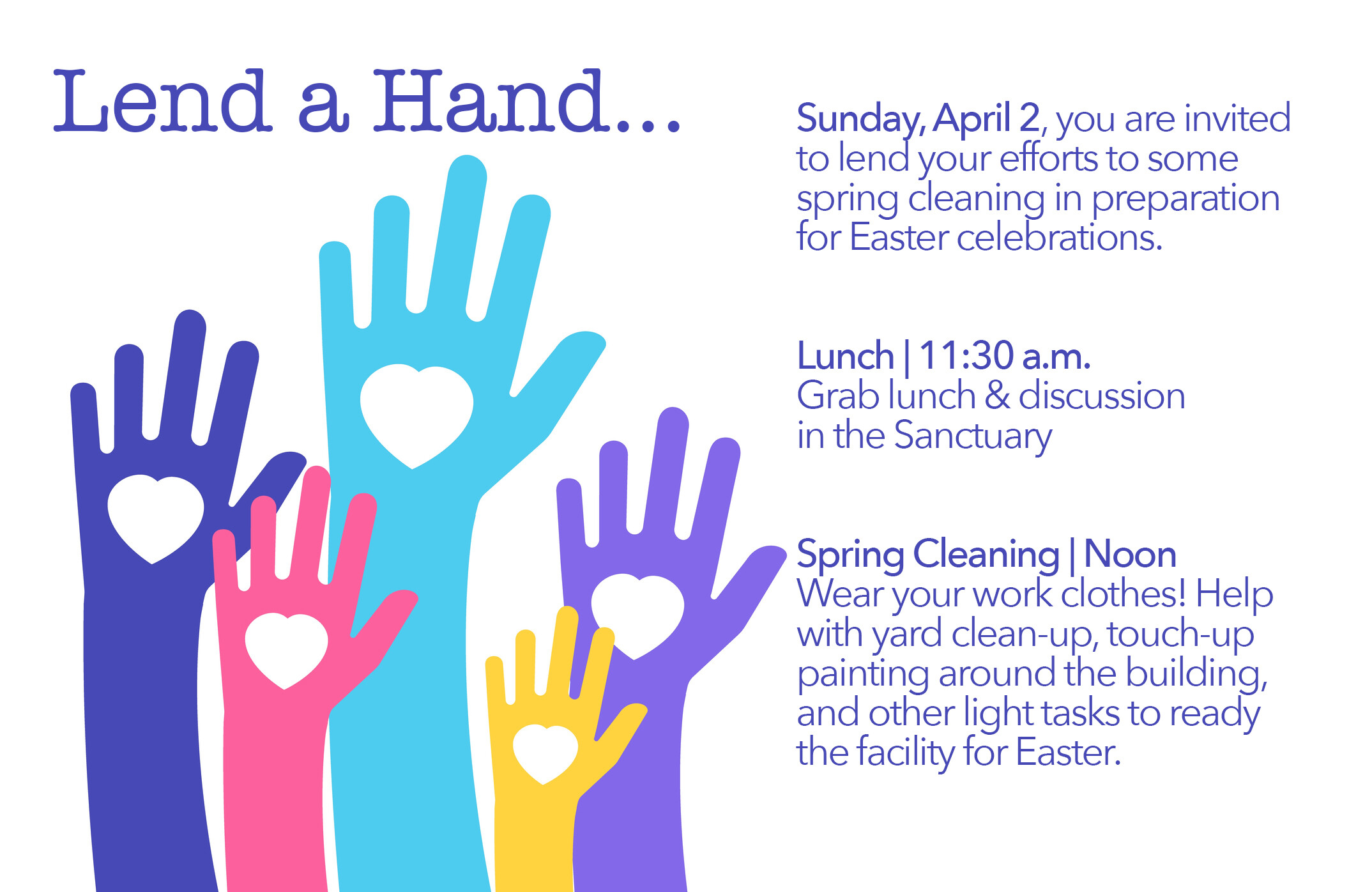 Sunday, April 02, 2023, 11:30 AM - 2:30 PM
Sunday, April 2, you are invited to lend your efforts to some spring cleaning in preparation for Easter celebrations.
Lunch | 11:30 a.m. Grab lunch & discussion in the Sanctuary
Spring Cleaning | Noon Wear your work clothes! Help with yard clean-up, touch-up painting around the building, and other light tasks to ready the facility for Easter.