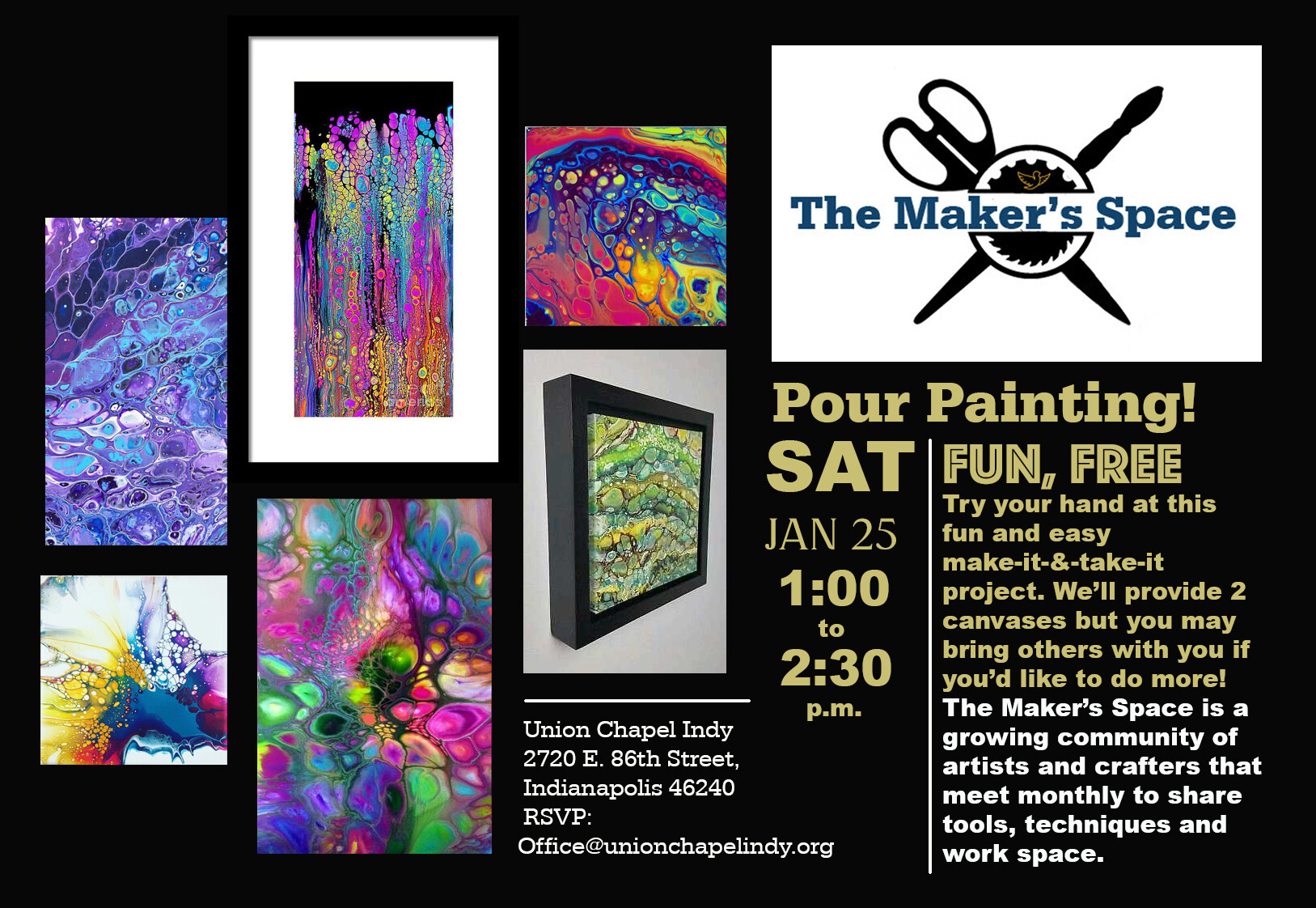 Saturday, January 25, 2020, 1:00 PM - 2:30 PM
Taught by Indianapolis Art Center's own Stacey Cassell, this is fun, easy activity -- perhaps a little on the messy side -- that can produce some really interesting effects. No experience necessary.
Anyone can do this. Don't get us wrong, there are techniques that can enhance your likelihood of producing a "WOW" piece -- but there's also an element of chance that makes it pure fun.
Please dress for mess. Bring a box or two so you can take your wet piece home safely -- or be prepared to return the next week to pick up your work of art. The event is free but you must RSVP by January 23 so that we can have enough materials on hand for everyone who wants to participate:
2720 E. 86th Street, Indianapolis (across from IronWorks Hotel)