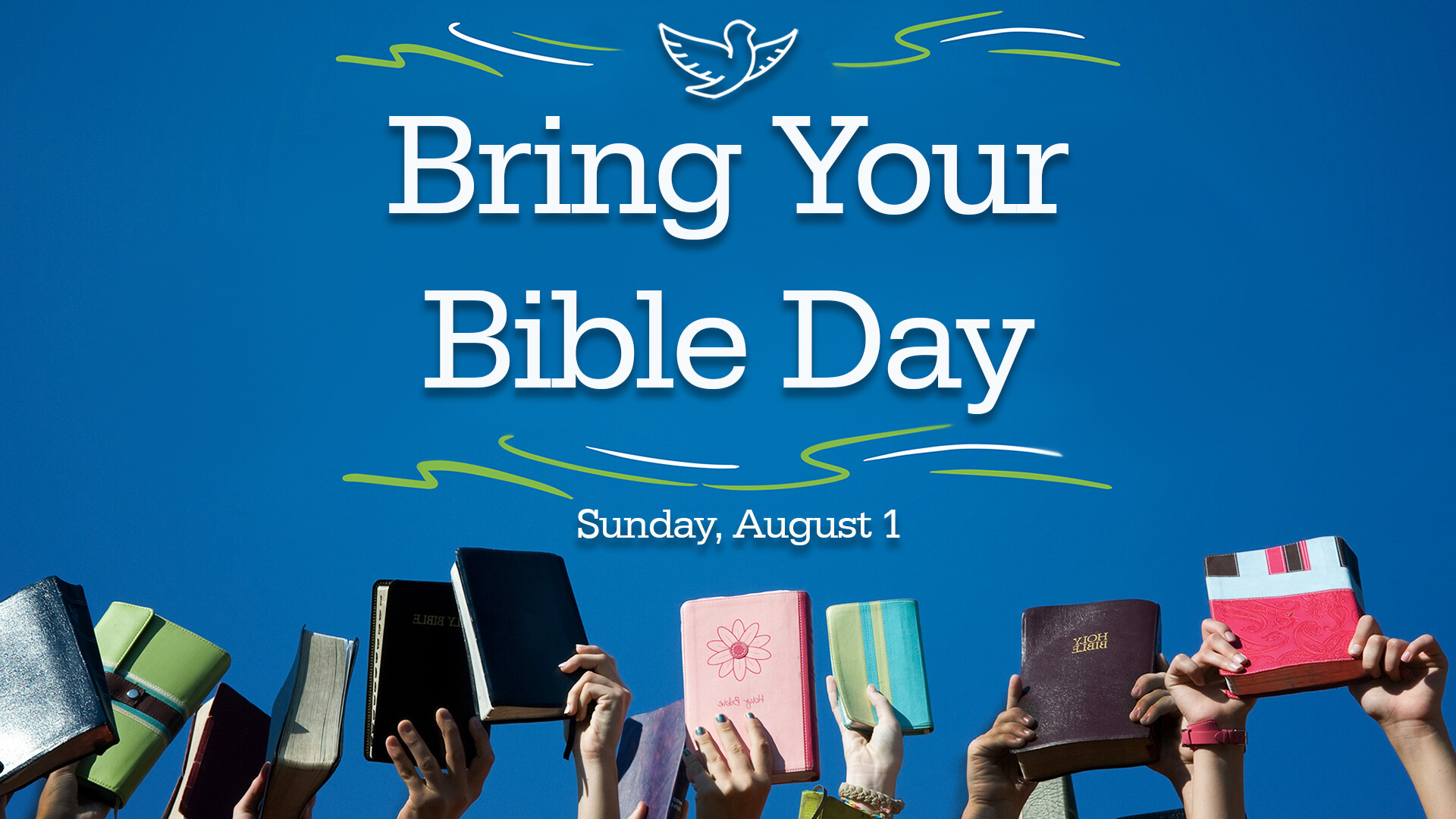 Sunday, August 01, 2021, 9:30 AM - 10:45 AM
Christians are a people of the Book, often referred to as the Bible, the Holy Scriptures, or the Sacred Text. And while we do not want to confuse the words of the Bible with the Word of God (that is Jesus Christ, the Word of God made real in the flesh), we still hold the words of the Bible in high regard. It is within these words that we discover God's involvement in human history; we meet and get to know Jesus; we read words that give life, comfort, encouragement, and hope; and we find our own place in God's redeeming story.
You are invited to bring your Bible to church on Sunday, August 1, as we celebrate the power and impact its words have for us as followers of Jesus. And if you don't have a Bible, we will have one for you to keep and take with you. We will also gift the children among us with their very own age-appropriate Bibles.
"How sweet are your words to my taste, sweeter than honey to my mouth! ... Your word is a lamp to my feet and a light to my path."
(Psalm 119:103, 105, NRSV)