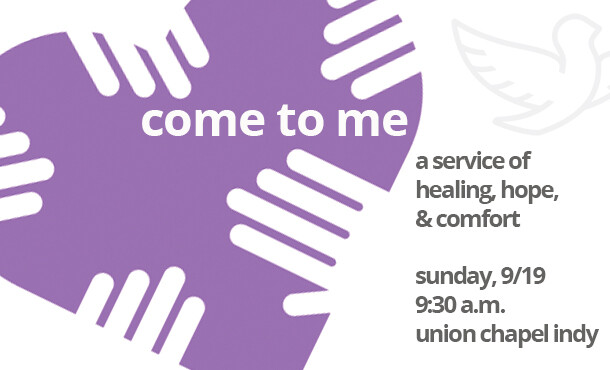 Sunday, September 19, 2021, 9:30 AM - 10:30 AM
Invite and bring your family and friends to a special worship of Healing, Hope, and Comfort:
Life comes with difficulties, heartaches, hurts, and illness. There is no getting around it. Jesus reminds even his followers that such is the case, saying, "In this world, you will have trouble." (John 16:33 NIV) But of course, Jesus doesn't leave us without hope. He finishes that thought with this encouragement, "But take heart! I have overcome the world." And Jesus takes it one step further as he invites us to come to him for the rest, peace, and hope we so desperately desire.
Draw close to Jesus and the gifts of healing, hope, and comfort he offers, in worship at Union Chapel Indy, on Sunday, September 19, 9:30 a.m. Through praise, prayer, Scripture, and music we will claim Jesus' promise of peace and rest with him, even in the midst of pain and struggle.