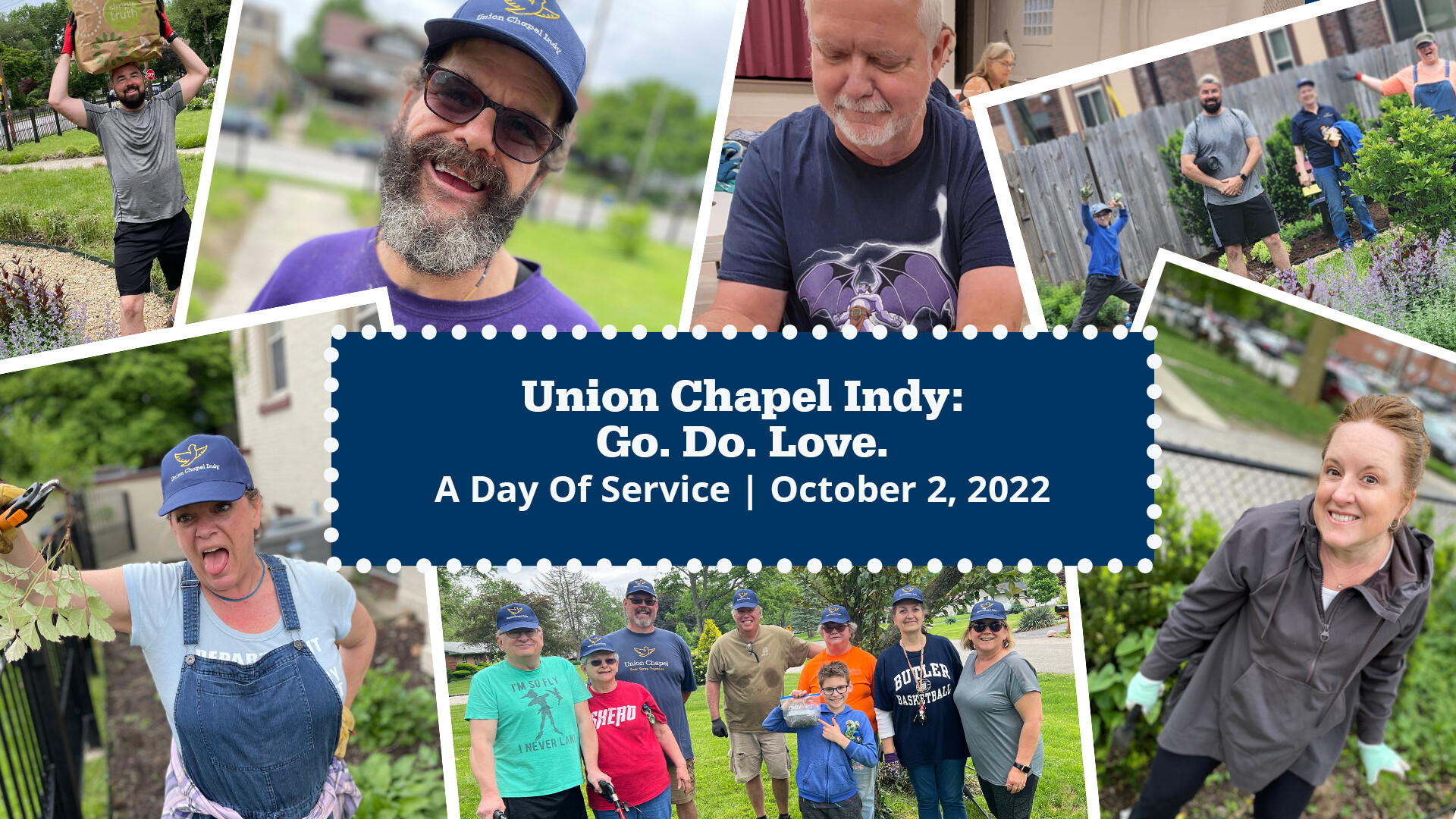 Sunday, October 02, 2022, 10:30 AM - 12:30 PM
Jesus talked a lot about loving others like we love God. That in fact, loving others is the same as loving God. And more than talking about it, he showed us how. He demonstrated that when we show up and serve with kindness and humility, we love like he loved.
On Sunday, October 2, the people of Union Chapel Indy are going to do and be love in a variety of places and ways. We will gather in the sanctuary at 10:30 a.m. for prayer and instructions, and then go out to love like Jesus. Wear work clothes and plan for a little longer time commitment. And if outdoor activity and work are not for you, there will be mission activities to complete at the church. Bring a friend and a willing heart to the day, as we go out to be Love in the world.