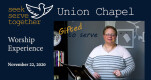 Today's Worship Experience Q: Who's the most gifted to serve the Lord? Spoiler Alert: It's You! Worship Link: https://youtu.be/G21WOc1eIhg
Then he looked up at his disciples and said: 'Blessed are you who are poor,    for yours is the kingdom of God.  'Blessed are you who are hungry now,    for you will be filled.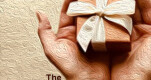 "There are two kinds of people in the world—those who will put the interests of others ahead of their own interests and those who won't."