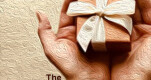 "There are two kinds of people in the world—those who will put the interests of others ahead of their own interests and those who won't."
If I speak in the tongues of mortals and of angels, but do not have love, I am a noisy gong or a clanging cymbal. And if I have prophetic powers, and understand all mysteries and all knowledge, and if I have all faith, so as to remove mountains, but do not have love, I am nothing. If I give away all my possessions, and if I hand over my body so that I may boast, but do not have love, I gain nothing.
Love is patient; love is kind; love is not envious or boastful or arrogant or rude. It does not insist on its own way; it is not irritable or resentful; it does not rejoice in wrongdoing, but rejoices in the truth. It bears all things, believes all things, hopes all things, endures all things.
Love never ends. But as for prophecies, they will come to an end; as for tongues, they will cease; as for knowledge, it will come to an end. For we know only in part, and we prophesy only in part; but when the complete comes, the partial will come to an end. When I was a child, I spoke like a child, I thought like a child, I reasoned like a child; when I became an adult, I put an end to childish ways. For now, we see in a mirror, dimly, but then we will see face to face. Now I know only in part; then I will know fully, even as I have been fully known. And now faith, hope, and love abide, these three; and the greatest of these is love.
1 Corinthians 13:1-13
The Extravagant Gift
The woman was young and was driving on the interstate highway. A small animal ran out into the road and she panicked and swerved—hard. She knew it was the wrong thing to do; she'd been taught, but in the moment, she reacted badly. And she hit the animal anyway; worse—much worse--she lost control and the car spun and then cut through the median and ended up in the middle of the fast lane of the oncoming traffic. She tried to drive, to get out of the way, but then she realized that the engine wasn't running, and it wouldn't restart and she did not know why, and she was scared. Scared—cars whizzing around her—her front windows were rolled down, so she heard the traffic loud and clear. Suddenly, as she approached a full-blown panic, she heard a knocking on the passenger side of her car and saw a man who leaned into the window and said, "Excuse me, but you seem to be in some trouble. Would it be okay if I came around and got in your car to help?" She nodded quietly and the man came around to her door; she scooted over and he got in. First, he put the transmission in Park; that's why the car wouldn't start—it was still in Drive. He started the car, slipped it into Drive again, then watched carefully and waited, then gunned the engine and very quickly cut across all of the lanes and over to the shoulder, where he pulled up behind his own car, a sharp-looking BMW, right where he had parked it when he stopped to come to her aid. He looked at her and asked if she was okay, or would she like him to follow her to make sure she got home all right. She told him that she was okay, and thanked him. He drove away and, a moment later, so did she. But she was left with a question: why would a complete stranger stop his own car, risk his life crossing the interstate on foot through heavy traffic, to help another person who was in trouble? Why does someone take a risk to help, without any promise of gain? Searching for the answer became her life's work.
I taught my kids that there are two kinds of people in the world—those who will put the interests of others ahead of their own interests and those who won't. I'm so proud—you know this, already—I'm so proud of all three of my kids, now adults, because each of them is filled with compassion for others. Filled with compassion and caring deeply about others, living in faith. It hasn't always been easy for them, not as children and not in this world, not today. It isn't easy to be an extravagant giver. But Michael had his thirty-fifth birthday on Thursday—and that's a gift to us, in itself—so I want to tell you a story of little boy Michael.
I've probably shared that Michael was our challenging child, from about birth to about now. But we had a day. It was right after Circle Center Mall had opened back in 1995, and the new stores in the Embassy Suites downtown, and Donna brought the kids down to meet me so we could go look around. We gave each child a twenty dollar bill to spend on just about anything they wanted. Katie—no problem; she found something right away. Will—no problem, except maybe he wanted more than $20 could buy. But Michael—Michael couldn't find anything he wanted—at least not anything we would let him buy. An hour or more of disagreement and anxiety and tears and, finally, it was time to go. We negotiated a treaty--Michael agreed to just hold onto his $20 bill and find something later, somewhere, to buy. So we started the walk back to my office, which at that time was at the corner of Ohio and Illinois. And some of you, a few, might remember a man who used to sell pencils downtown. He was a small fellow without legs, and he often sat on a board that was fitted out with wheels, but sometimes used a wheelchair and, for several years, was watched over by his brother, a well-dressed guy a little older than he. By this time, though, the older brother had passed away and the man sold his pencils all alone on the street—often along Illinois Street, around Market, one block north of the new mall. And so we walked past him on the way back to my office. As I usually did, I took a dollar from my wallet and dropped it into the cigar box he held, and I picked out a pencil. We noticed, as we got near the corner, that Michael wasn't with us—not unusual. Except that we turned around and saw little Michael—about eleven—standing and talking to the man who sold pencils. And then, to our amazement, but not a surprise, Michael took the twenty dollar bill from his pocket and put it into the cigar box, then waved good bye and skipped his way up to where we waited, smiling as though he'd just gotten a great deal on the best toy a kid could ever buy.
It isn't easy to be an extravagant giver today. Has it ever been? But, oh, what joy it brings.
Let's stop and pray for a moment before we think about what Paul has to say in his first letter to the Corinthians.
Turn our eyes, God; turn our heads, our ears, our lives but, most of all, turn our hearts. Turn us to Jesus. Remind us—inform us—inspire us to be like Jesus. Isn't that Your will for us? Put us to being, God; put us to doing. Put us to giving. Push us, gently, if possible, but push us to be givers and not just givers, but extravagant in our giving. Help us to see, to understand, to absorb that it is not sufficient for us to walk the path of life—that path You have made that leads to life abundant here on earth and life eternal with you when we're done here—it is not sufficient that we walk that path alone, but that we must give to others, extravagantly, that they might also walk the same path, side-by-side with us. So remind us this morning that, no matter what we say or do, no matter what we see or hear, no matter what comes so close we can touch it and what remains beyond our reach—remind us that the glory of this time and of these words is Yours, alone. Amen.
It's not a story I know well. Most who really know the truth are gone, no longer with us, or memories faded. I'll do the best I can. This building—this sanctuary and the Fellowship Hall below us and the offices and the Sunday School rooms upstairs—where they used to be, where the youth room is—this was built in 1954. Sixty-five years ago. They ran out of money; the job wasn't done—the building was incomplete, but the money was gone and the congregation was in a fix. When a church builds something, whether it's a sanctuary or a classroom building or a parsonage—or a new children's activity center, entryway and gathering hall, as we are about to do—the congregation has to be forward-looking, anticipating, hope-filled. We don't build for today, but for tomorrow, not for the people who are here but for those who will come. We build in faith and on faith and for faith's sake. Back in 1954, they were building in faith that you would one day come and draw closer to the love of Jesus right where you are, or at Hearts and Hands downstairs, or in the study group on Tuesdays in the library, or at a pitch-in when someone might stand and tell his or her own story of the experience of God's love. The congregation of 1954 was building in faith for you, and they ran out of money before the building could be made functional. Was this a sign that they had made a mistake, their faith misplaced, their understanding of God's calling all wrong, hopes raised just to be dashed?
A man was building a new house; you might know it—it's a limestone, single story house just down the street. Some of you may know the story better than I; my recollection is that this man had no connection with Union Chapel. What I know is that he was building his house without any debt—no loan, no mortgage, his house, free and clear. Except that he heard of their plight—our ancestors of Union Chapel, building this facility but out of money. He heard and he gave; this man who had worked so very, very hard to be able to build his own brand new house without debt instead took out a mortgage on his own house so that the church could borrow the money needed to finish the building of its faith.
Why would someone risk his own home—brand new, built with no debt—to help our congregation in a time of crisis?
I watched Rent on TV the other night. Did you? It was supposed to be live, but one of the stars broke his foot at the end of the dress rehearsal the night before and couldn't perform the whole show; fortunately, they had taped the dress rehearsal and then were able to rework the final scene so they could at least perform it live. It's a complex play and probably needs to be seen about three times—I think that's how many times I've seen it now—but it helps to see it multiple times to get a good understanding of the people and the story and the theme which, as so many great plays are built around, is love. And there's a song—a song that many folks would recognize, even without knowing about the play, just from having heard somewhere, called "Seasons of Love." Most people recognize it from the repeated mention of "525,600 minutes," which is, of course, the number of minutes in one year, excepting a leap year. The song reminds us that there are many ways in which we mark the passage of time, whether in months or in weeks or days—minutes, even—but the song suggests we mark time by seasons, but not seasons of cold and warm and greening and browning. The song, as the play, encourages us to mark the passage of time by seasons of love. Measure your life, the song tells us, by love—especially by the love you give. Great advice.
The translators of this passage of Scripture get it wrong. That's what I've read—the words of scholars. We hear these words:
Love is patient; love is kind; love is not envious or boastful or arrogant or rude. It does not insist on its own way; it is not irritable or resentful; it does not rejoice in wrongdoing, but rejoices in the truth. It bears all things, believes all things, hopes all things, endures all things.
But the scholars tell us that Paul, like Jesus, used love as an action verb. Not, "love is," but "love does." Love shows patience; love acts kindly. Love doesn't envy, or boast, or act arrogantly or rudely. And as I have often told couples and congregations gathered for the unity of marriage;
For love is patient and kind, but it is also expectant; love is not jealous or boastful, but it does keep watch and hold us to accountability; love is not arrogant or rude, but it can be bold and direct.
Love does not insist on its own way, but it is insistent; it is not irritable or resentful, but it also does not tolerate neglect; love does not rejoice at wrong, but rejoices in the right. And love reasonably regards the right as the norm and the wrong as the rare exception.
Love bears all things, but not everything. Love believes all things, but not just anything. Love hopes all things, but also is filled with expectation and requires assurance. Love endures all things, except neglect. And if love is truthful, if it is treated with respect, if it is constantly nurtured and given the place of highest honor, it will never end.
How do we love one another and the mission field we are called to serve together? How do we love Jesus and His church? How do we love Union Chapel?
You see, Paul told his church very plainly—and was he ever right—that we can talk and talk—even speak beautiful phrases eloquently—and yet it's only noise if it isn't backed up with love. We can be smart, intelligent, wise—able to explain it all concisely and so clearly that anyone can understand—and, yet, if we don't use our wisdom in love, we are worthless. Or we can have faith—hear this and be afraid, for it is the fatal flaw of our time among the charlatans who reject the social justice of the gospel—if our faith is not overwhelmed by love, we are nothing. We can give away all of our stuff—especially the stuff that doesn't "spark joy" in us—and we can even give our service and work and time and, yes, our very lives, but, pity us, Lord, if we don't do it out of pure love. And in the church today—the church universal and too many churches—there is too much talking and too little doing; the doing is essential to the mission of making disciples and, yet, even the doing is nothing if it isn't immersed in loving. And there are lots of smart people in the church, but smarts have to be tied to love, or what's the benefit of learning? And, yes, we have to confess that there are way too many folks who are busily working out their own salvation while all around us there are so very many lost souls, just dying to be loved, just exactly the way they are—no matter how they look, or sound, or smell, no matter whether they work or have an education, no matter who they love—no matter anything but that they are children of the same God Who is constantly reminding us to love all of God's children.
And we can give away all of our stuff, spend time here in the church, go over to a neighbor's house and fix their electricity or, even, give our money to the church, but if we don't give because of love there's nothing gained—not by anyone.
Love is the ultimate extravagance. Love is the ultimate extravagance. How do I know when I am truly loving, the way Paul describes it? How do I know if I am loving extravagantly? When I tell of God's grace and Jesus' mercy and the Spirit's compassion and I still want to tell even more. When I learn all that I have time and energy and ability to learn of Jesus and I still want to learn more. When my faith compels me to move mountains, not for myself and not for my own salvation, but for others and for theirs and, when my faith is so sorely tested that I cannot take one more step without fear, and yet I want to go on. When I give every minute to helping others in Jesus' name and share everything I've been given to possess and, then, reach into my pocket and empty it for that which God has called me, and my church, to do and to share and to give and to build—I reach into my pocket and empty it and then I reach back and I find something more that I can give, even if I have to borrow in order to give it; after I have realized the sacrifice of giving more than I thought I could, I go a step farther and give a bit more and laugh with the joy of knowing that God will be glorified by my gift and that God will provide for my needs. We speak, learn, obey and give in abundance because God is a God of abundance. God gave to us—gives to us daily—without any assurance of the love that God craves. We love extravagantly because God first loved us.
Why does someone take a risk to help someone—perhaps, even, a stranger—without any promise of return? The extravagance of love; love is the ultimate extravagance.
A few years ago, we—Union Chapel--received a huge gift—three and a half million dollars, more or less. The land was sold—the land where the Fashion Mall and other parts of Keystone at the Crossing stand. Small bits of money are received each year when the rent is paid on parts that haven't been sold yet. Those gifts—that money—have been invested and have returned even more money. That's the reason we're able to be here today; understand what I'm saying—our giving doesn't support our ministries, because we don't tithe, not overall as a congregation. Overall, we give at a fairly low percentage of income. And, so, that gift is the reason we're able to gather today in the worship of the God who so extravagantly loves us that we are given more than we can ever use without any promise that God will receive anything at all in return. The heat is on, the lights are lighted, the music plays in worship of that same God. Why? Because two of our saints—and they aren't the only ones—but because two of our saints, brother and sister, Russell and Alethea Kerr loved God—and Union Chapel—extravagantly. I didn't get to meet them—I wish I had, I wish I could thank them today—but I can imagine them talking as each of them planned his or her estate: "How much can I give to Union Chapel?" See, they were here forever; they were also a part of the congregation that decided to leave behind a small wooden structure down by the cemetery and to come here—86th and Haverstick, the spot that I insist to this day is the best location for a church in the City of Indianapolis. I hear them asking each other, "How much can I give to my church?" "How much can I give" "What could I do to be able to give a little bit more?"
Look around you. Look at who is here; look at what is happening. Worship. New members. Children. An academy where children are taught—by incredible teachers--how to play amazing music. A ministry partner that graciously meets those with little or nothing and supplies them with personal hygiene products, sure, but also with prayer and encouragement and hope and a sense of being loved. Rupert's Kids—a true mission experience led with passion and energy and integrity and Christ-like grace by one of our very own—saving young offenders from the lives we imagine they would follow and into lives much more like our own. Strive Worldwide, right now changing lives in Haiti, devoted to developing means and methods here and there and, someday, everywhere of better preserving and using Earth's resources. The preschool—oh my gosh—the preschool, beautiful children loved and taught and thrilled—still thrilled to this day to have such a place to come to learn and to feel safe and loved and to play.
None of this is possible—none of it—without the extravagance of these gifts from Russell and Alethea, or from the Bowens or the Wilhites or others who have given and then given more. Not expecting anything in return. Gifts given only--only, only, only—out of love. Hundreds of lives are impacted every week—lives are being changes, children taught, music ringing, return to prison avoided, the earth restored, sobriety maintained and families saved—families that would break apart are being saved and children lifted above the miseries of poverty and abuse. Souls are being saved. Lives are made better; life is made better. This is our heritage; shall it be our legacy, as well?
Love never ends. Faith, hope, and love remain, but faith, lived out in love—faith becomes sight. Hope—hope lived out in love—hope becomes reality. Only love remains.
To love is to be extravagant; extravagant toward one another, extravagant for the advancement of humankind, extravagant for the building of God's kingdom—extravagant for the church that Jesus has chosen as His own. It isn't easy to love extravagantly; it never has been—not to take a risk in order to do for someone else what they can't do for themselves, in order that they might have a better life, not expecting anything in return except the joy of having made a sacrifice for Jesus' sake. Jesus works through His church—this church. Will you love His church extravagantly today, and all of the days to come?